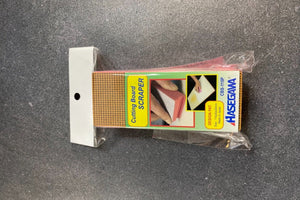 Hasegawa board cleaner
If you want to sand a new surface on the board, start on the rougher side. Remember to aim to sand the entire board evenly throughout. Finish the surface of the board by sanding carefully with the smoother side of the board cleaner. Remember that the board must be wet when sanding.
Note: By sanding, the surface of the board becomes smooth.