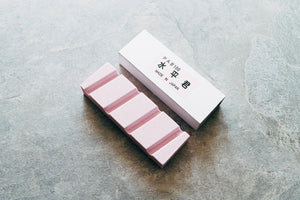 Leveling stone P-100
Use the P-100 smoothing stone to ensure that the surface of your stone remains straight. this sharpening results in a more evenly sharpened knife. Most people who have been sharpening for a long time have already noticed, perhaps the hard way, that the stones do not stay straight by themselves.

Keeping the whetstones straight is highly recommended. Some stones stay straight longer than others, but it's usually worth smoothing out once in between almost every sharpening. This way, leveling off the contract won't be weird.

Note: The leveling stone is not soaked. Make sure that the stone to be leveled is not dry.