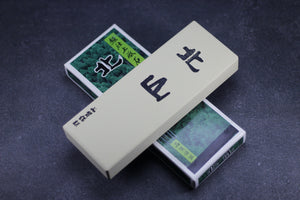 Kitayama 8000 grit. Sharpening stone
A legendary choice among sharpening and finishing stones. Professionals, hobbyists and knife geeks swear by it. A stone for an uncompromising finish. This stone has enough potential. We recommend.
The stone was made by Imanishi from Kyoto, known for its quality.

Grit: #8000

Size: 207x77x20mm
Type: Water grinding stone, splash&go.